UV Torch/UV Lamp
UV LED Nail Lamp 54W, Professional Nail Dryer Gel Polish Light, UV Nail Light with 3 Timer Setting, Nail Polish Curing Gel LED Dryer, Professional Nail Art Tools with Automatic Sensor, LCD Display
Sample: Free
Customization:Customized logo,packaging and size
Product description: High power and Smart,User-friendly design,Easy to clean, Lightweight, Curved housing design protect your eyes, Soft light prevents browning of your skin.
UV LED Nail Lamp 54W, Professional Nail Dryer Gel Polish Light, UV Nail Light with 3 Timer Setting, Nail Polish Curing Gel LED Dryer, Professional Nail Art Tools with Automatic Sensor, LCD Display
---
Product Description
| | |
| --- | --- |
| Color | Pink |
| Light Source Type | LED |
| Power Source | USB |
| Switch Style | Touch |
About this item
Drying Almost All Nail Gel: including nail led gels, nail gels, nail hard gels, builder gel, nail sculpture gel, gem gel, and LED nail gel and other gel use, Ideal for both home and salon use. And also a nice gift for your friends.
18 pcs DOUBLE LED TECHNOLOGY : The uv led nail lamp has 54W Super Power, UV LED nail lamp 54W beads provide unique fast, properties, very energy efficient -- auto-sensor for the comfortable cure gel nail polish.
Multifunctional Features and Protect Your Hand: UV LED nail lights have auto-sensor for on/off (no switch). smart touch, put your hand into the nail lamp, it will automatically light up. it comes on automatically for 30,60,90 seconds following your needs. with LCD display; The led nail lamp uses a professionally designed LED dual light source, which is durable and can imitate the sunlight, hurting the eyes, not black hands.
Wide Space to Cure 5 Fingernails at One Time: Big enough space of UV nail dryer can curing 5 Fingernails at the same time. LED nail lamp 54W beads provide unique properties ,fast, very energy efficient and durable construction,Solve have made the nail lamp smart and user-friendly.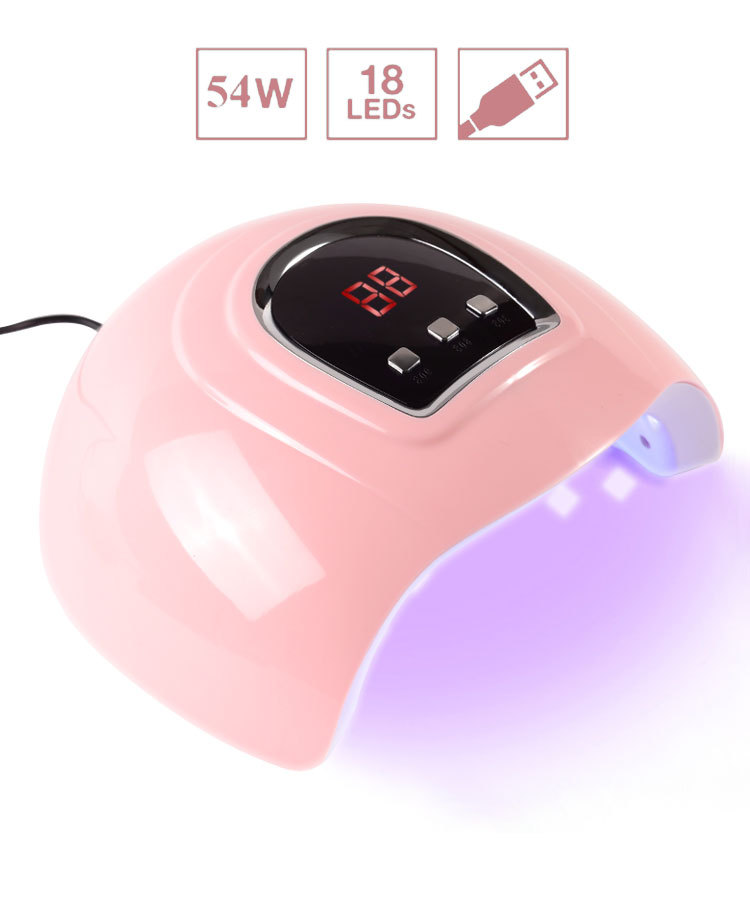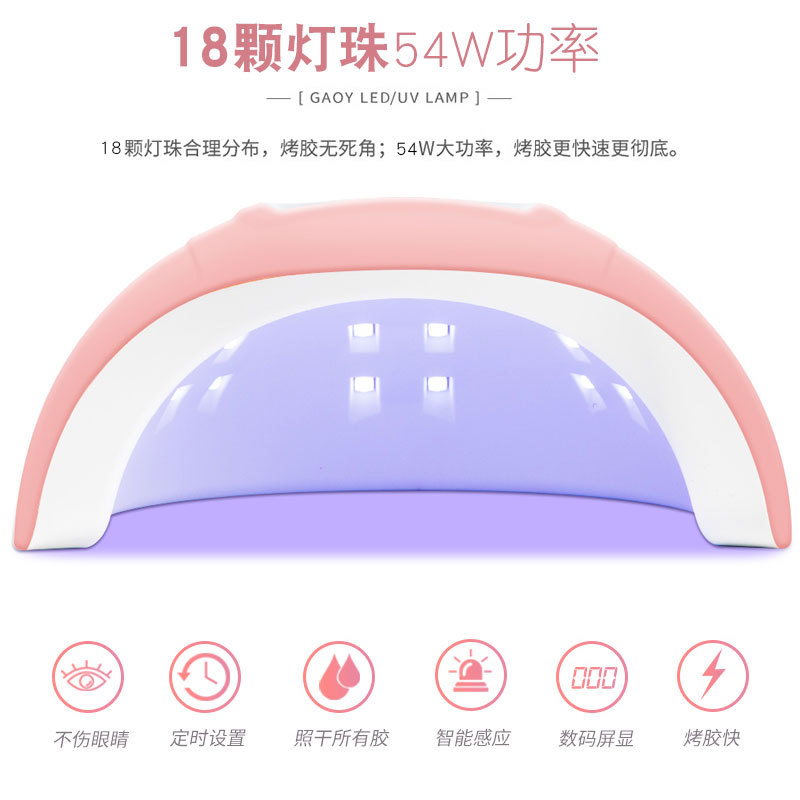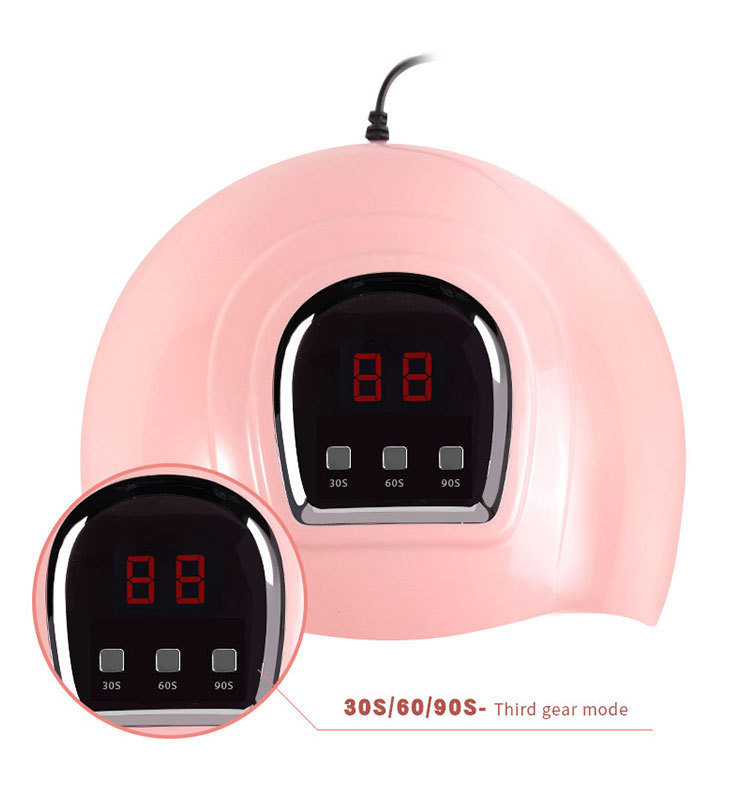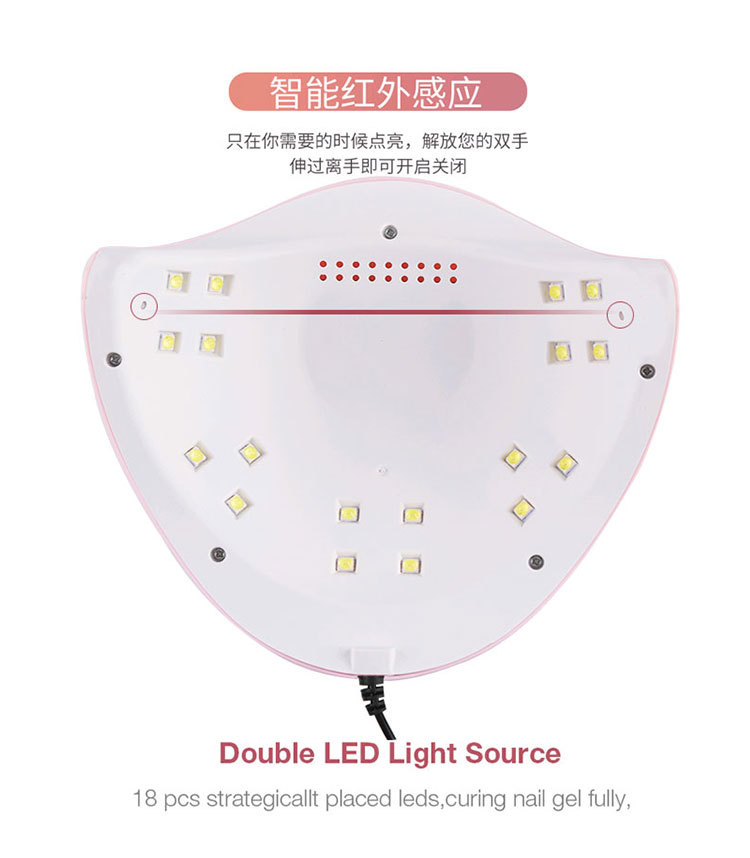 CATEGORIES
CONTACT US
Contact: Hatty Gong
Phone: +8613348399109
Tel: +8613338468109
Email: sales@tdyldiy.com
Add: No. 6, Fulin Garden, Fengze District,362000,Quanzhou,Fujian,China